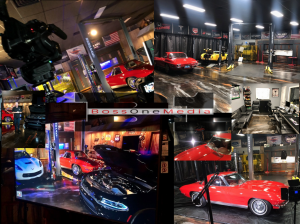 What We Do
Brian Bossone's (President/CEO) Boss One Media Produces: Broadcasts Television shows, Live Motorsports Events and Represents Performance Products in the high profile performance world. Our clients range from Rich Christensen Entertainment. Outdoor Channel, NARA Top Fuel Dragster teams, Pro Stock NRA motorcycles and man more.
Brian Bossone, President / CEO
I've assembled a team comprised of some or the most talented people in the television and media industry. Our goal is to develop the most entertaining cutting edge Video and marketing content in the industry. Let us Drove to you we are the best in the industry, not just by our award winning producers and directors. but by the hard work and tenacity of our entire talented team. Thank VOU.
20+ YEARS Growing brands with videos, marketing, live events and more!